The Architect allows for (semi) manual analyses, of e.g. punctuality, driving times or occupancy rates of trains. Based on the collections, graphs and tables can be made in an Excel-like manner. Completely within TMWalker4. The output, an Architect-document can also be shared within the program. No more lingering documents on a USB-stick or in your inbox.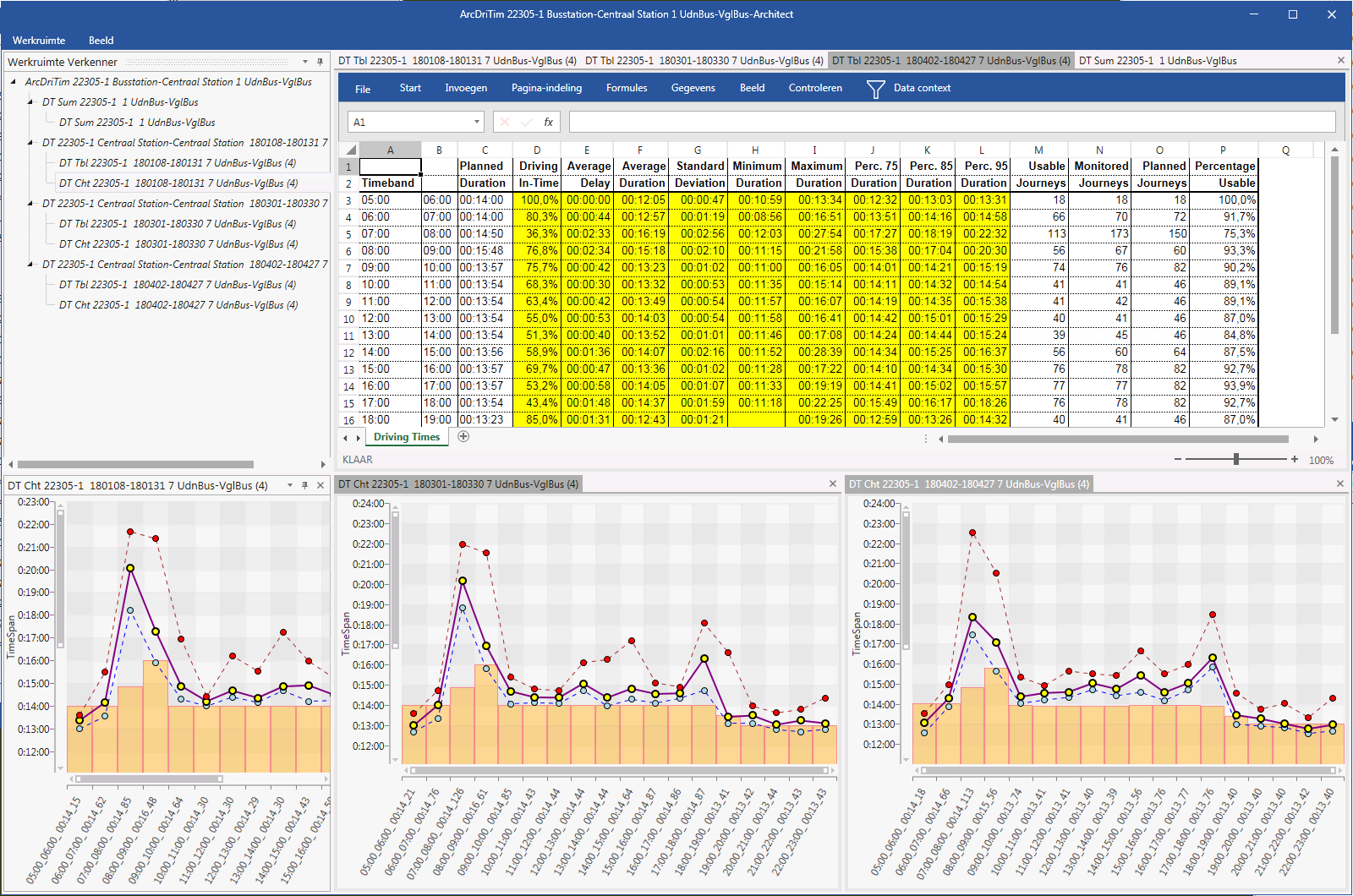 A user-friendly and simple wizard helps you to choose the right type of analysis, of which you'll receive the results in your inbox in TMWalker4, where you can open, edit and share it with other users.
Saving in folders
Every user has their own folders in TMWalker4, in which analyses can be saved. Newly generated analyses and analyses you receive from other users will show up in the Inbox-folder.
Tile on the home screen
Opening an analysis is simple; just one click on the corresponding tile on the TMWalker home screen, or in your own folder structure.
Sorts of analyses
The Architect has some standard analyses, specifically for a situation in which the app will be often used. E.g. for Public Transport there is a driving times analysis and for the manufacturing, there is a work order analysis. We would love to help you create a new analysis to fit your company.
Ready for Process Mining
What is the real work process? Where are the bottle necks? The Miner allows you insight in this information. The events on the TimeLine of the Architect play an important role in this. Start building your history today.
Cheap
There is no extra license necessary for an extra user within the Architect.
In short: The Architect makes the analyses of your company's data easy and structured. By stimulating communication, the processes and information become more reliable. Everything is aimed at steering your company towards Operational Excellence.
Need our input?
Ask away!
VANL Software
Vluchtoord 5-B
Postbus 635
5400 AP Uden
Telefoon
(0413) 216378
E-mail
info@vanl.nl
VANL en VANL Software zijn handelsnamen van Vervoerapplicaties Nederland BV